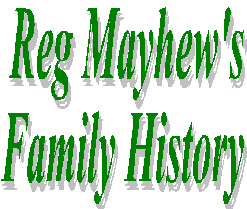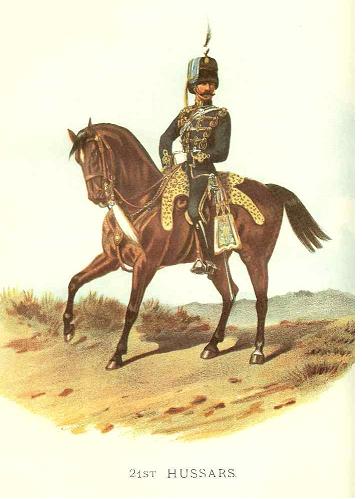 The 21st Hussars was one of the old British regiments in the service of the East India Company which were taken on to the Army List in 1860. The regiment had been raised as the 3rd Bengal European Light Cavalry in 1858. It became the 21st Hussars in 1863 and the 21st Lancers in 1897.
The 21st were the only cavalry regiment to bear the Honour "Khartoum". In their celebrated charge at the battle of Omdurman (1898), one of their Troops was commanded by the youthful Winston Churchill, attached from the 4th Hussars. The title "Empress of India's " was personally awarded by Queen Victoria in recognition of the Regiment's valour at Omdurman.
In 1922 the regiment was amalgamated with the 17th Lancers (Duke of Cambridge's own), to form the 17th/21st Lancers. It was the 17th who had made the famous charge, under Lord Cardigan, at Balaclava in 1854.
Battle Honours: Khartoum, N.W. Frontier India 1915,16 (Until Khartoum, it was joked that the 21st 's motto was "Thou shalt not kill").
Uniform: 1858-97 - blue, grey facings, busby with grey bag. 1897 - blue, grey facings (red in 1897 till after Omdurman), lance cap (white plume).
Regimental Badge: None recognised in 'Regulations'. On appointments, "The Royal Cypher & Crown with XX1H".